The Importance of Drainage Maintenance
6/22/2020 (Permalink)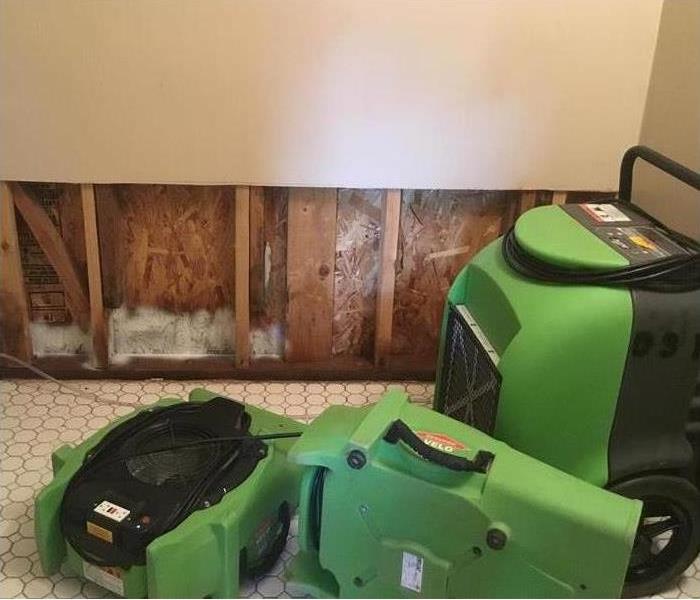 SERVPRO technicians use dehydration fans to dry flooded and water damaged drywall in San Diego home.
Sometimes houses don't always have the perfect drainage systems. This can cause flooding inside the house, even if the flooding originates in the backyard. Water that comes from outside the house inside is considered sewage water due to how contaminated it can get.
On this property, the constant heavy rain caused the backyard to flood because the drain system could not keep up properly. This, in turn, caused the bathroom to flood, affecting the walls and tile floor. Our crew jumped into action, removing the affected material due to the contaminating water damaging the inside of the bathroom. They set up dehumidifiers in hopes of reducing some of the disaster.
Call us at (619) 258-7200 to fix those pesky drainage problems. That is why SERVPRO of Santee/ Lakeside is here, to help our loyal customers